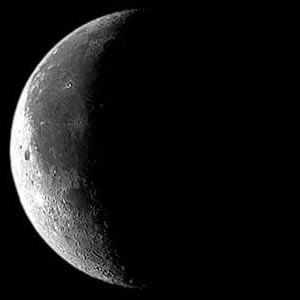 By now, you'll have been peeking at Venus and the waning quarter of the Moon as they hover near the horizon near sunrise. If you HAVEN'T noticed, check this link out:
The juxtaposition of the two inspired the following idea: Let's say that, like the STAR TREK universe the Moon has 50 million inhabitants...then plague, war and psychosis spreads like wildfire over the face of the Mother World. The Moon, with the bright spots of domed cities and the creeping green of the first stages of terraforming, still hangs over a post-Apocalyptic Earth in the night sky:
What stories, legends and myths still survive and how do they affect your characters?